News list
27 August 2014
Pocketgamer.biz | INTERVIEW: Game Insight's new CEO on going 3D and hardcore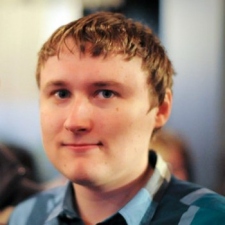 Best known for the success of its casual F2P simulation games such as The Tribez and My Country, Game Insight is now reinventing itself.
It's announced a shift toward 3D hardcore games; something that's been underlined by the appointment of a new CEO.
With a 15 year history in games, ranging from community management to the development of Xbox Live games and hardcore PC titles, Anatoly Ropotov has been with Game Insight for the past three years, running its studio in Riga, Latvia.
"I've been on all sides of fence, from products to localisation, development and operations," he explains.
"The studio I was running transitioned from social gaming to core games, and that's a shift that's happening across the company."
Don't mention the 'P' word
One of first big success stories in terms of F2P gaming on Google Play, Game Insight has an interesting structure.
"We don't use the word 'publisher'," Ropotov says, of the company which is now headquartered in Vilnius, Lithuania, and has development locations spread across eastern Europe and Russia.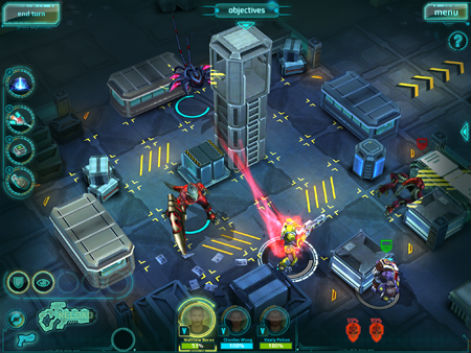 "We have 900 staff and 14 studios, which run independently, are spread geographically, and have their own unique culture," he explains. The Vilinus HQ handles services such as marketing, PR, legal and finance.
Over the past 12 months, many of these studios have been redefined, in particularly adopting the Unity engine as a company-wide production pipeline.
"Unity is a big partner for us. It enables high quality 3D gaming as well as cross-platform support," Ropotov says.
This was highlighted at Gamescom 2014 by the 'Game Insight goes 3D with Unity' trailer.
New opportunities
As well as helping with the move to core titles such as the forthcoming Running Shadow, the use of Unity is also helping Game Insight bring new levels of fidelity to its hidden object and sim games.
It will continue to support these franchises.
"There will be more The Tribez and My Country games. These are our bread-and-butter," Ropotov says.
Yet it's games such as Running Shadow (currently in open beta on Google Play), X-Mercs and Dragon Warlords on which the company's future success hinges.
"It's a competitive market, but I think we can find niche core genres that EA, Glu and Gameloft haven't explored," Ropotov argues.
And it's not just genres in which he's hoping to innovate. As a developer, he's also interested in the opportunities provided by alternative and emerging hardware platforms.
"We're looking at Android TV, Fire TV and whatever happens with Apple TV. Running Shadow will support them," he says.
"We're also looking at smartwatches. We're not there yet in terms of user adoption but I think that in another year smartwatches will provide an opportunity to do some things that hardcore gamers will enjoy."
"Because that's what we want to do with all our games; become more player-centric."