News list
14 August 2014
Game Insight Presents the Future of Mobile Games
Leading global game developer Game Insight is announcing its participation with Unity Technologies at gamescom 2014 in Cologne, Germany on August 13-17. At the Unity booth, Game Insight is presenting its latest and upcoming games Running Shadow, X-Mercs: Invasion, Dragon Warlords, and Tank Domination, which are all powered by Unity's development platform. Over the course of two years, Game Insight has released 8 games, both 2D and 3D, based on Unity's technology.
For Game Insight, choosing the Unity toolset has many definite advantages over other technologies used in mobile app development. In particular, Unity allows the efficient creation of console-quality graphics, and simplifies organizing an effective workflow for 2D and 3D products. Its easy-to-learn development platform lets new developer talent get up to speed quickly, which is vitally important to Game Insight's latest initiative to expand into full-scale 3D hardcore mobile games. Unity's built-in editor makes it easy to create and incorporate eye-popping 3D environments for the entire host of Game Insight's new 3D titles. Unity lets Game Insight's games take advantage of the capabilities of modern mobile devices, while its optimizations and profiling tools provide high-performance on a wide range of devices, which is key to successfully launching a title across all major platforms.
"Since the technical hurdle of supporting every platform is handled by Unity right out of the gate, it is straightforward to fulfill our commitment to providing a truly cross-platform experience, pause on one device, pick up and play on another, which is fast becoming an expectation that we are happy to meet for our players," said Anatoly Ropotov, CEO of Game Insight. "Further, by diligently adding new and emerging platforms, Unity opens doors for us to explore expansion to game consoles."
Antony Douglas, Vice President EMEA, Unity Technologies, commented on the partnership, "Game Insight has a bold vision for multi-platform, high-quality, 3D gaming. We're delighted they chose Unity to realize this vision and are excited to develop the tools that will make their vision a reality."
As Game Insight adds to its repertoire the development of high production value games, thus meeting the growing demand from its players as more powerful devices become the norm, the company is turning to Unity's excellent toolset to efficiently build an entire product line-up of outstanding 3D titles. All things considered, the partnership between Unity Technologies and Game Insight is a natural fit for its expansion into hardcore 3D gaming.
Running Shadow is a unique mix of a runner and fantasy RPG with exciting quick time battles. Thanks to Unity's performance, Game Insight was also able to introduce procedural level generation, making the game experience endlessly varied. In addition to reducing costs of targeting not only Android, iOS and Amazon, but Android TV, as well, Unity eased the process of implementing an alternate control scheme for gamepads.
X-Mercs: Invasion
X-Mercs: Invasion is a fascinating turn-based strategy, in which players gather a team of professional fighters to drive off an alien invasion, build a futuristic military installation, research sci-fi technologies and develop deadly new weapons to use in intense battles with mutants, aliens and other baddies. With Unity's built-in editing program, the development team was able to create awe-inspiring 3D levels with partially destructible environments for this turn-based strategy. Also worthy of mention is the ease with which Unity enabled intricate camera work and the creation of complex cutscenes in X-Mercs: Invasion.
Dragon Warlords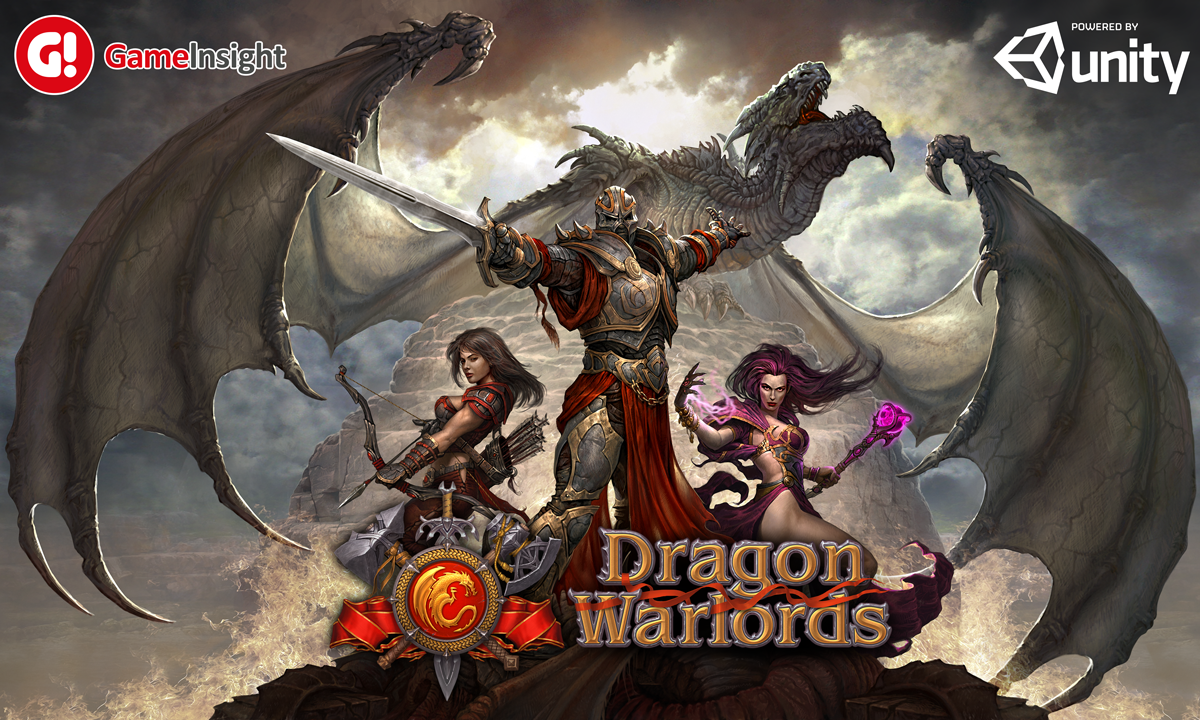 Dragon Warlords is a new mobile multiplayer 3D strategy game set in the medieval fantasy world of Adan, the world players know from Game Insight's hit cross-platform MMO, Dragon Eternity. The performance of the Unity runtime allows a great number of 3D character models to appear in one game scene, allowing battles in Dragon Warlords to reach a fever pitch.
The first tank combat simulator MMO for mobile devices, Tank Domination puts players in control of more than 30 types of the most modern military weaponry, including artillery, and features 10 vs. 10 PvP battles. Unity enabled the creation of vast open landscapes with partially destructible environments to enhance the intensity of PvP tank battles in Tank Domination.